A man and a woman Soundtrack – Recorded in 1966 at Studio Davout (Paris) – Disc'Az


The soundtrack of a man and a woman is one of those stories of chance, circumstances, failures… Francis Lai and Claude Lelouch did not meet directly, but through lyricist Pierre Barouh. At the beginning of the sixties, Barouh, also a comedian in his own time, acts in a modest production directed by a young man, crazy about cinema and unusual framing.
« I approached Claude through Pierre who was shooting in his film, Une fille et des fusils (1964). I was on the set and all of a sudden I saw a man lying on the floor coming out from under a table with a camera shouting, « That's great! It was Lelouch. As the place was not really suitable for getting to know each other, they agreed to meet again to listen to the young man's compositions. « I was curious to see Francis again because Barouh in whom I had great confidence seemed extremely sure of himself, « You have to meet him, you're made for each other ».

« His music and your images, it has to match ». I didn't think he would be that right… « Lai and Barouh made Lelouch listen to different melodies and songs they had written, including a song called L'Amour est bien plus fort que nous.

A man and a woman Soundtrack
The filmmaker asks the duo to keep it for him, « it's for a love story with which this song will go perfectly, » he tells them, and he immediately offers Francis to compose the whole score.
« I lived in a tiny studio Boulevard de Clichy, » Francis Lai recalls. Claude came to see me to tell me about the film, the characters and during two weeks I composed a lot of themes that he came to listen to later. I played about fifteen of them for him and each time he told me that he liked them but no crush…

When he was already on the doorstep, I told him that I still had one to present to him. I hadn't dared play it before because I didn't think it was good enough, not worked enough  » Francis plays his little theme on the accordion,… Lelouch frowns and asks him to play it again.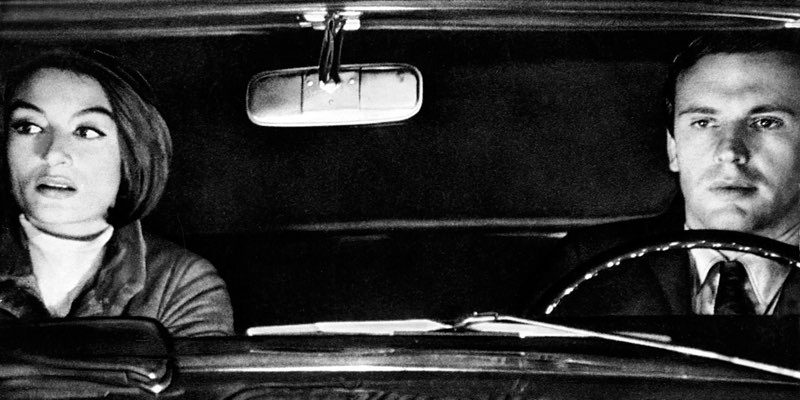 The second time the filmmaker listens, he stares at the musician and says, « That's the theme of the film! There were four notes, » recalls Lelouch, « and I told him immediately, this is what I need for the film I have in mind. That evening, at two o'clock in the morning as I was about to leave, the irrational outweighed the intelligent. He continued all night to play me this theme that I never got tired of and I knew that these few notes would become the symbol of the film. »
Since Lelouch wanted to have the music for the shooting, he had to act quickly and formed a small group. Nicole Croisille, whom Pierre and Francis knew, since they were melted with jazz, and pianist Maurice Vander joined the band. The date of the recording was set but once again, a twist of fate occured.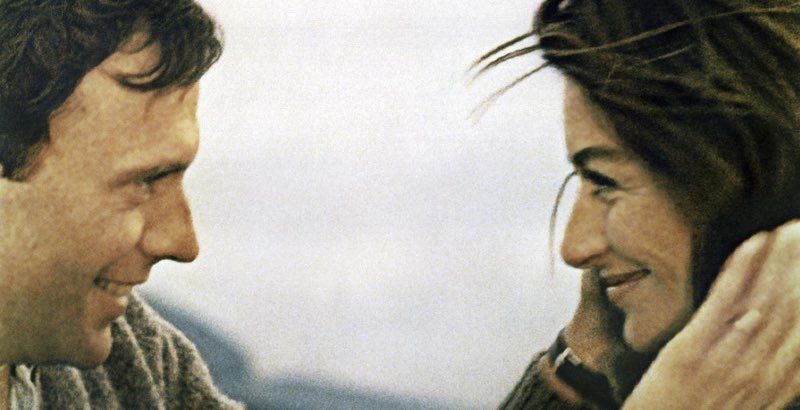 If A man and a woman Soundtrack was unanimously appreciated for its simplicity, its sobriety and its reduced instrumentation, it wasn't supposed to be that way initially :
During the final recording, » Lai says, « we were supposed to record the theme with a large orchestra, and that day the copyist hadn't finished the scores. We ended up in the studio with sixty musicians without the scores to play. Lelouch got angry and dismissed the whole orchestra. Only Vander was left at the piano, the bassist, the drummer, me and my accordion, Pierre and Nicole for the singing.

Instead of an accordion theme drowned in the violins of a large orchestra, Lelouch is left with a few musicians and two singers to record the main theme. As Francis Lai remembers that he no longer had an orchestra, we had to record the theme simply as we had written it, but I remember very well that during this time, Lelouch was going around in circles, his eyes closed, listening to the music and already imagining his images and his famous circular camera movements. I think that day, in the studio, he was already on the beach of Deauville with his crew… »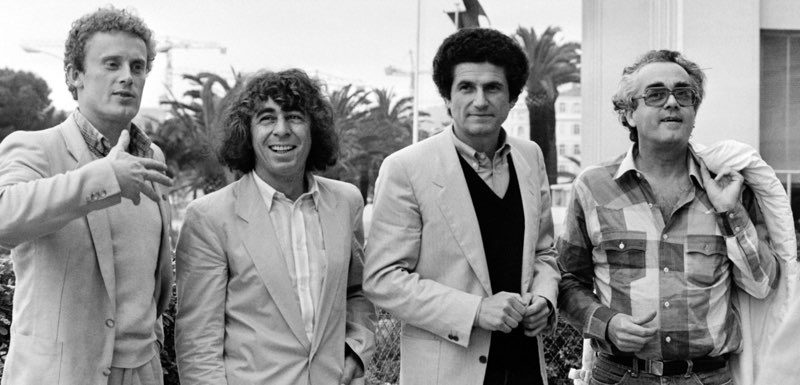 From this session was born the basic version of the theme of the soundtrack of a man and a woman, renamed by the audience, Cha ba da ba da.
« We never understood where Cha ba da da came from. In fact, Pierre Barouh had written Da bada. It was just for the rhyme: As our voices…ba da ba da ba da, sing softly…badabada…. Let's not search, in these cases, it is the audience that is right. »
Before the public reserved an unexpected triumph for them, the difficulties were not over yet. Francis Lai could not find a publisher who would accept to take over the cost of the music. Francis still can't stop laughing when he says: « We presented the theme of the film to the head of a major record company who answered us, it's not bad, but it's not very commercial and it's not danceable!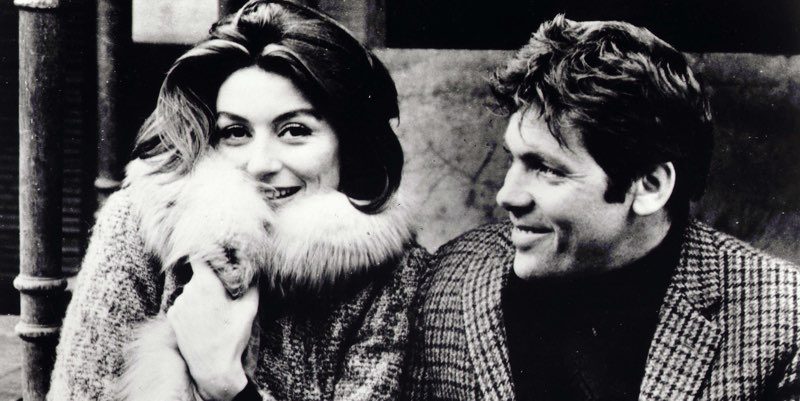 We found ourselves with our band on our hands having to set up our own publishing company since nobody wanted it. When the film was selected in Cannes, everyone wanted it but… too late !
The success of the music reaches records, nobody can say exactly how many records were sold, we only estimate that the song was recorded in more than 300 versions.
For Francis Lai, « It's crazy because if the copyist had done his job on time, we might never have thought of recording the basic version of the theme without the orchestra.
###
CREDITS :
Design [Maquette] – Ferracci* – Engineer [Prise De Son] – Yves Chamberlan* – Lyrics By – Pierre Barouh (tracks: A2 to A4, B2, B3) – Music By – Baden Powell (tracks: A2), Vinicius De Moraes (A2) – Orchestrated By – Ivan Julien*, Maurice Vander – Vocals – Nicole Croisille (tracks: A3, A4, B3), Pierre Barouh (A2, A4, B2, B3)