Karl Heinz Schäfer Les Gants Blancs du Diable – Recorded in 1972 (France) – Eden Roc / Vadim music


Within the oh so elusive club of the cult soundtrack, there exists one rare record which provokes a deep fascination and evokes a unique charm for those having heard of it, or those lucky enough to have listened to it. A veritable Holy Grail, relentlessly pursued by many, each hoping, one day, to own a copy of this unique and unrivalled work.

Les Gants Blancs du Diable simply isn't like other records. Its preciousness comes, first of all, from the fact that it was never re-edited (neither on CD nor vinyl), before Vadim Music's release, and that the rare copies in circulation suffered from a slight sound degradation, the result of a fault at the time of pressing.


Karl Heinz Schäfer
Les Gants Blancs du Diable Soundtrack

Regardless of any imperfections of the technical kind, the music encompassed within its precious grooves instantaneously reveals its dreamlike and addictive character from the very first listen.

A drug for the senses, opening the doors wide into a fantasy world, shaped by unique musical forms: jazz tempos played on tablas and grooved with free form sitars, chords at the abyss's very brink, held back by reassuringly rounded bass sounds, lightening electricity escaping from epileptic guitars, and the voice of an angel singing the colours of magic, existing only within this music.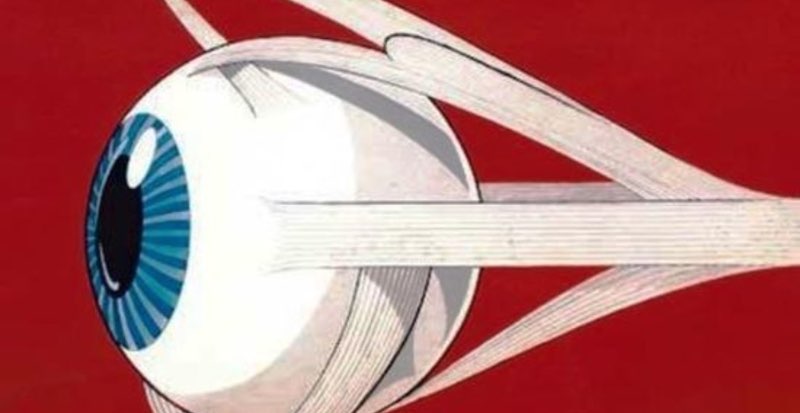 Somewhere between feline jazz, crazed orchestral pop, opiate jerk and lunar funk, the music turns on its multiple charms, seemingly led by a longing for both violence and calm, the driving force behind the record's dramatic power.
A power culminating in its two emblematic themes, Utopia and Couleurs, breathtaking and elegant melodies, casting a radiant light across all in their path.
A tragic beauty, somewhat reminiscent of the sombre notes of the Fantastic planet soundtrack, another hidden treasure from the 70s.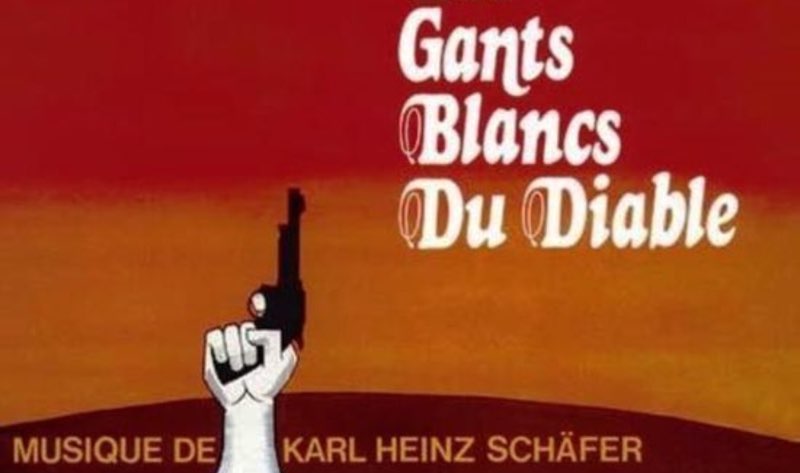 At the helm of this strange vessel we find a certain Karl Heinz Schäfer, a discreet arranger of German origin, having led from the shadows of French studios (for Christophe, The Rockets and Claude Ciari amongst others…) and who would subsequently go on to writing other soundtracks, with varied success (La Grande Trouille, Zig Zig, L'Empreinte des Géants, Extérieur Nuit, Polar).
The music from Les Gants Blancs du Diable entirely surpasses the (minor) status of the Laszio Szabo film for which it was written, breaking its way free to attain its status as a totally independent and complete work.
###
Karl-Heinz Schäfer
Throughout his life, Karl-Heinz Schäfer would choose backstage intimacy over glitzy frivolity, to be rather than appear to be. An elegant demeanour rooted in his early German upbringing. Born on 17th March 1932 to a Jewish family in Frankfurt, Karl was quick to learn the flute and piano. When war broke out, his mother chose to send him off to the United States where he would learn to speak perfect English.
On his return to Germany at the end of the conflict he went on to study Philosophy and Linguistics at Heidelberg University and discovered the world of orchestra and composing by assisting one of the greats. He moved to Paris in the early 50s as a foreign student, taking a place within Olivier Messiaen's famous study class at the Conservatoire. He began playing piano jazz around this time and frequented the Parisian cabarets, notably the Blue Note, where he would play alongside the likes of Stan Getz and the pianist Samson François.
A rather nomadic period ensued that saw him play the impresario and embark upon intense tours with bass and American bass orchestras, which eventually took its toll upon his health. These extensive travels sparked off his liking for traditional music, especially Arabic and Indian. Having firmly established himself within the profession, he joined the record industry and began to arrange for vocal artists such as Adamo and Aznavour. The 60s saw his first foray into film music, as a ghost-writer for Michel Magne. A master artist of the night, his incessant hard work meant his reputation would grow quickly.
It is without doubt the 70s that saw him accomplish himself artistically and claim his place as a leading arranger and composer. His elegant, distinguished writing style firmly imposed itself throughout a series of 'essential' records, which would make their unquestionable, albeit subtle, mark upon the era. His name is most often linked to Laszlo Szabo, the actor-director for whom he would compose his two greatest soundtracks: the unsurpassable Les Gants Blancs du Diables (1973) and the seductive Zig Zig (1975).
Between the making of these two albums he would compose the soundtrack to the offbeat film La Grande Trouille ou Tendre Dracula (1974) with a divine track interpreted by Miou-Miou. The 3 albums were released on Francis Dreyfus's newly created Eden Roc label.
The entire 70s were painted with the colours of these sumptuous arrangements on albums by Bernard Lavilliers, Christophe, Claude Ciari, Les Rockets and several library music records. In 1980 he composed a score with a heavy tango influence for the Robert Enrico film L'Empreinte des Géants. The orchestration was a perfect showcase for Juan José Mosalini's bandoneon, an instrument carrying a nostalgic tone that is ever present in the most urban tracks of Jacquel Bral's Extérieur Nuit, also composed by Schäfer in 1980. For the latter he would deploy his full talent along a rich tapestry of rich chords and perfect melodies.
1980 saw the beginnings of his long-term partnership with Patrick Schulmann, film director and himself musician, who enlisted his talents to make music for his films. In this he was assisted by friend and long-time collaborator Jean-Louis Bucchi whom he had met at the Ferber Studio in 1978 and had stayed loyal to him ever since. He would join artistic forces with Jacques Bral in 1984 to compose for the film Polar, strongly influenced by Schönberg and the Vienna School.
Around this era he toured regularly with Saint-Preux, substituting cords for synths. A regular at the Ferber Studio, working with the cream of French studio musicians was no secret to Schäfer: André Ceccarelli, Slim Pezin, Tony Bonfils, Patrice Tison. In 1989, his soundtrack to the Samuel Fuller blockbuster Sans Espoir de Retour marked his last important cinematic project. The 90s were largely a non-event for Schäfer, and he failed to live up to his potential throughout the era, largely owing to a lack of interesting propositions and opportunities.
An impressive scholar (mastering 6 languages) and insatiably curious, Karl-Heinz Schäfer described himself as an eternal student. Mad about new technologies, by the 1980s he had added synths and computers to his musical repertoire. Towards the end of his life, he was drawn towards youth, aiming to absorb fresh energy and innovation, and educate in turn by passing on his knowledge.
Despite this, this discrete, spotlight shy man must have suffered from his fading profile in his latter years, along with the destructive egos of certain people with whom he worked. To such an extent that Jean-Louis Bucchi confided to me: "I think he died a lonely man." Leaving us in 1996, Karl-Heinz Schäfer remains a man who was charismatic and passionate and with a lusty zest for life, whose triple faceted education – intellectual, philosophical and of course musical doted him with a rare elegance and drove his quest for excellence. Whether a project was big or small, Schäfer liked to touch its core and bring it a new dimension, an added beauty. May this reissue finally do justice to a great album, and a great man.
###
CREDITS :
Composed By, Directed By

– Karl Heinz Schäfer

Executive-Producer

– Thierry Balzan

Liner Notes [Translation]

– Claire Burgess

Mastered By [Sound Restauration]

– Alexis Frenkel

Other [Sleeve Restauration]

– Lorenzo For One Man Chauve