Sorti tout droit de l'imagination de John Lurie, Marvin Pontiac est un musicien afro-juif, l'album proposant même une notice biographique retraçant la vie difficile de ce génie musical, la pochette du disque étant censée être une des rares photographies du mystérieux musicien. Avec ses complices Martin Medeski, Kenny Wollesen, Marc Ribot, Steven Bernstein, et Angélique Kidjo, le leader des Lounge Lizards recompose le temps d'un disque une imposture délicieuse.
Connaissez-vous Marvin Pontiac ? Sur les deux photos (floues) qui subsistent de lui, il apparaît en chemise de nuit, coiffé d'une toque oblongue et grattant sa guitare acoustique. Deux documents rares, volés par l'un de ses compagnons de l'asile d'aliénés d'Esmerelda State, d'où il ne s'évadera que pour terminer sa course sous les roues d'un bus en 1977.
The Legendary Marvin Pontiac – John Lurie
Né en 1932, ce bluesman de légende grandit à Bamako, avant de rejoindre Chicago et d'y parfaire son style ténébreux. Caractériel, Marvin Pontiac refuse d'enregistrer pour quiconque ne se plie pas à ses exigences. Son génie, cependant, ne passe pas inaperçu, David Bowie saluant en lui un créateur «visionnaire»…. et fictif. Fictif car le bluesman maudit n'existe en réalité que dans l'imaginaire du facétieux John Lurie.
Figure de l'underground new-yorkais des 80/90's, John Lurie est connu pour avoir été le leader (saxophone) des Lounge Lizards, groupe de fake jazz/no wave, qui vit passer en son sein, Arto Lindsay, Marc Ribot et Steve Piccolo, entre autres.
On le vit aussi faisant l'acteur dans les films de Jim Jarmusch (Stranger than Paradise, Down by Law), Martin Scorsese (The Last Temptation of Christ), Wim Wenders (Paris, Texas) ou encore de David Lynch (Wild at Heart).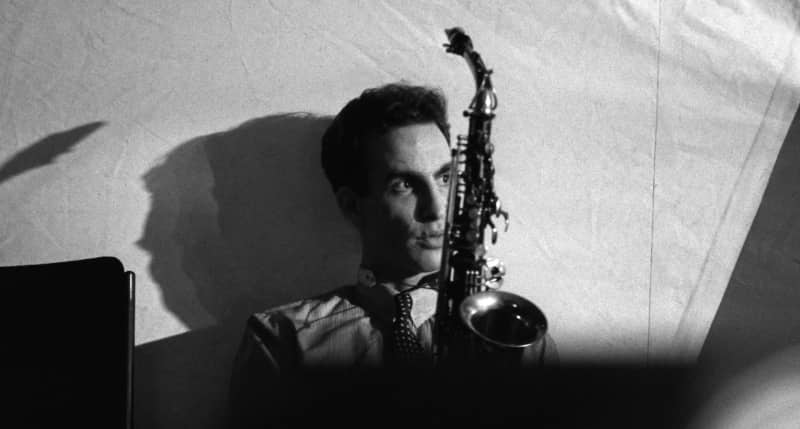 En plus de quarante ans d'une aventure qu'il est difficile de qualifier de carrière, il aura trainé sa silhouette gauche dans le sillage d'artistes nombreux, sans jamais réellement bénéficier de leur lumière, ni altérer la sienne. Il trimballe une aura étrange, urbaine, qu'il conjugue avec un talent certain dans plusieurs arts, et qu'il lie avec un humour et une ironie qui peut être aussi bien cinglante et lapidaire que tendre et chaleureuse.
Il traverse ses films en gardant en permanence une moue boudeuse, donnant l'impression qu'il est ailleurs, déjà dans une autre scène, sur un autre plateau. Il marche en se sachant regardé, ses tentatives pour rester « cool » en permanence lui donnent une allure clownesque qui le rend plus attachant encore.
Avec les Lounge Lizards, il incarnait le dandysme de seconde main de la no wave new-yorkaise. Regarder une photo de lui à l'époque, c'est revoir Jean-Michel Basquiat et Andy Warhol, c'est penser à Vincent Gallo et à James Chance et à tous les autres qui composent notre bestiaire new-yorkais.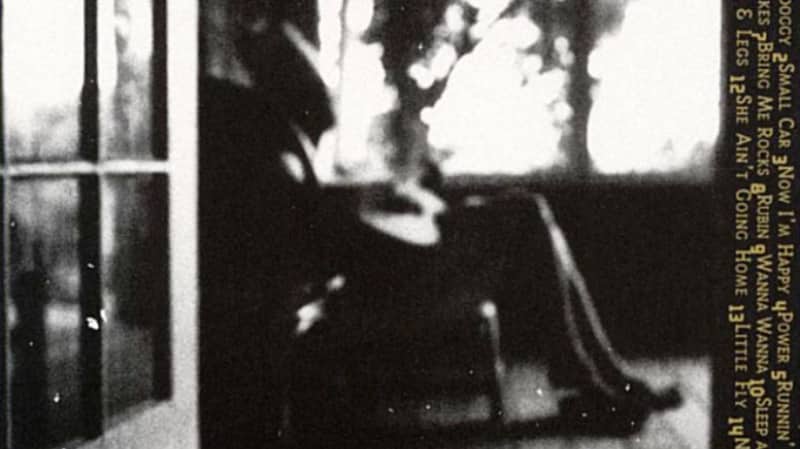 Pour ce fake best of du Legendary Marvin Pontiac sorti en 1999, le leader des Lounge Lizards délaisse le saxophone pour s'essayer au chant. Avec son timbre singulier et accompagné de ses amis Steve Bernstein, Art Baron, Marc Ribot ou encore Angélique Kidjo et John Medeski, John Lurie réussi à construire un voyage autour de l'énigmatique personnage Marvin Pontiac.
L'album s'ouvre sur « I'm a Doggy » titre Bluesy brut suivi de « Small Car » où les origines maliennes de Pontiac refont surface. Le groove Funky de « Now I'm Happy » s'accorde avec le saxophone de Mickael Blake.
Les titres suivants demeurent dans une tonalité poétique, entre des Runnin' Round, Bring me Rocks, Arms and Legs groovy à souhait. John Lurie nous offre un voyage musical où les mélodies forment une ritournelle que sa voix posée vient harmonieusement appuyer.
Pour les amateurs, quelques pressages en vinyles auraient été aperçus du coté de Berlin où John Lurie se rendait régulièrement avec les Lounge Lizards pour y donner des concerts ; ou bien est ce Marvin Pontiac lui même qui les aurait expédié en ce lieu …
###
CREDITS :
Enregistré en 1999 au Magic Shop, et mixé au RPM Sound Studios, Inc – Strange & Beautiful Music Records
1/ I'm A Doggy
Bass – Tony Scherr ; Drums – Kenny Wolleson* ; Guitar – Danny Blume ; Harmonica – Marvin Pontiac ; Piano, Organ – John Medeski
2/ Small Car
Acoustic Guitar – Erik Sanko ; Backing Vocals [Background Vocals] – Adele Bertei, Eszter Balint, Kate Fenner, Kyrie Tinch, Liz Riley, Meaghan Gannett, Veronica Bryant ; Bass – Tony Garnier ; Cello – Jane Scarpantoni ; Drums – Calvin Weston ; Electric Piano – Evan Lurie ; Guitar – Jaime Scott, Marc Ribot ; Marimba – Bill Ware ; Percussion – Mauro Refosco ; Shekere – Billy Martin ; Tenor Saxophone [Tenor] – Michael Blake ; Trombone – Art Baron
3/ Now I'm Happy
Baritone Saxophone [Baritone] – Doug Wieselman ; Bass – Tony Garnier ; Drums – Calvin Weston ; Guitar – Marc Ribot ; Guitar, Alto Saxophone [Alto] – Marvin Pontiac ; Organ – John Medeski ; Percussion, Gong – Mauro Refosco ; Tenor Saxophone [Tenor] – Michael Blake ; Trombone – Art Baron ; Trumpet – Steven Bernstein
4/ Power
Bass, Drums, Other [Chair] – Erik Sanko ; Cello – Jane Scarpantoni ; Drums [Murds] – Calvin Weston ; Guitar – Jaime Scott ; Keyboards [Casio] – Marvin Pontiac ; Organ, Clavinet, Mellotron – John Medeski
5/ Runnin' Round
Bass – Tony Scherr ; Drums, Backing Vocals [Background Vocals] – Calvin Weston ; Guitar – Jaime Scott ; Guitar [Wah Wah Guitar] – Marvin Pontiac ; Organ – John Medeski ; Percussion – Mauro Refosco ; Piano – Evan Lurie
6/ Pancakes
Backing Vocals [Background Vocals] – Adele Bertei, Calvin Weston, Eszter Balint, Kyrie Tinch, Liz Riley, Renee French ; Bass – Tony Scherr ; Drums, Balafon [Balaphone] – Calvin Weston ; Guitar – Jaime Scott ; Harmonica, Keyboards – Marvin Pontiac ; Marimba, Balafon [Balaphone] – Bill Ware ; Percussion – Kenny Wolleson* ; Shaker – Billy Martin ;
7/ Bring Me Rocks
Alto Saxophone [Alto Sax], Electric Piano [Rhodes] – Marvin Pontiac ; Backing Vocals [Background Vocals] – Calvin Weston, Jaime Scott, Steven Bernstein, Tony Scherr ; Baritone Saxophone [Baritone] – Doug Wieselman ; Bass – Tony Scherr ; Drums – Calvin Weston ; Guitar – Jaime Scott ; Marimba – Bill Ware ; Tenor Saxophone [Tenor] – Michael Blake ; Trombone – Art Baron
8/ Rubin
Bass – Erik Sanko ; Drums – Calvin Weston ; Guitar – Jaime Scott ; Marimba – Bill Ware ; Percussion – Billy Martin ; Trombone – Art Baron ; Vocals – Angelique Kidjo*
9/ Wanna Wanna
Backing Vocals [Background Vocals] – Adele Bertei, Angelique Kidjo, Calvin Weston, Eszter Balint, Kate Fenner, Kyrie Tinch, Liz Riley, Meaghan Gannett, Sharon Niesp, Veronica Bryant ; Baritone Saxophone [Baritone] – Doug Wieselman ; Bass – Erik Sanko ; Drums – Calvin Weston ; Guitar – Jaime Scott, Marvin Pontiac ; Percussion – Billy Martin, Kenny Wolleson ; Piano, Organ – John Medeski ; Tenor Saxophone [Tenor] – Michael Blake ; Trombone – Art Baron ; Trumpet – Steven Bernstein
10/ Sleep At Night
Harmonica – Marvin Pontiac ; Piano – John Medeski
11/ Arms & Legs
Bass – Tony Scherr ; Drums – Calvin Weston ; Guitar – Jaime Scott ; Keyboards, Sitar – Marvin Pontiac ; Mellophone [Melophone] – Steven Bernstein
12/ She Ain't Going Home
Backing Vocals [Background Vocals] – Calvin Weston, Erik Sanko, Jaime Scott, Marvin Pontiac, Tony Scherr ; Banjo, Harmonica – Marvin Pontiac ; Bass, Slide Guitar – Tony Scherr ; Guitar – Jaime Scott ; Percussion [Sticks] – Calvin Weston
13/ Little Fly
Backing Vocals [Background Vocals] – Eszter Balint, Kate Fenner, Kyrie Tinch, Liz Riley, Meaghan Gannett, Veronica Bryant ; Bass – Erik Sanko ; Drums [Disco Drums] – Calvin Weston ; Guitar – Jaime Scott ; Lyrics By – Sanko, Pontiac ; Ocarina – Doug « The Hank » Wieselman*
14/ No Kids
Acoustic Guitar – Marvin Pontiac ; Backing Vocals [Background Vocals] – Angelique Kidjo*, Meaghan Gannett, Melanie Rock ; Bass, Guitar – Erik Sanko ; Drums – Calvin Weston ; Guitar – Jaime Scott ; Marimba – Bill Ware ; Percussion – Billy Martin
—-
Sources : https://exitmusik.fr - www.lejazzophone.com - https://bombmagazine.org - www.letemps.ch - https://blogs.mediapart.fr - www.newyorker.com - http://le-gospel.fr