Quincy Jones You've Got It Bad Girl – Enregistré en 1973 au A&M Records, Hollywood, Sun West Studios, Hollywood, Record Plant, Hollywood, The Burbank Studios, A&R Studios, New York


En 1973, Quincy Jones vient d'enregistrer un album studio et supervisé la production d'une bande sonore « Come Back Charleston Blue » de Donny Hathaway.

En 1987 parut une compilation intitulée « Strike Up The Band », quatorze titres extraits d'albums Mercury de Quincy Jones, tels « Hip Hits », ou « Quincy Jones Digests And Interprets The Wonderful Sounds That Are Henry Mancini », un LP de 1964 dans lequel il adaptait Baby Elephant Walk et le célèbre thème de The Pink Panther.


Quincy Jones You've Got It Bad Girl

En 1975, Henry Mancini enregistrera « Symphonie Soul » pour RCA, un album « à la Quincy », avec plusieurs reprises luxueusement réarrangées – Butterfly d'Herbie Hancock, Sun Goddess de Ramsey Lewis, Pick Up The Pieces d'Average White Band et… Soul Saga (Song Of The Buffalo Soldier) de Quincy Jones.

« You've Got It Bad Girl » est majoritairement composé de reprises pop, soul et jazz : Summer In The City (un tube de 1966 des Lovin Spoonful) arrangé à la Mancini, où brille l'orgue d'Eddy Louiss (qui, dit-on, refusera quelques années plus tard de prendre l'avion pour venir enregistrer avec Michael Jackson, malgré l'insistance de Quincy).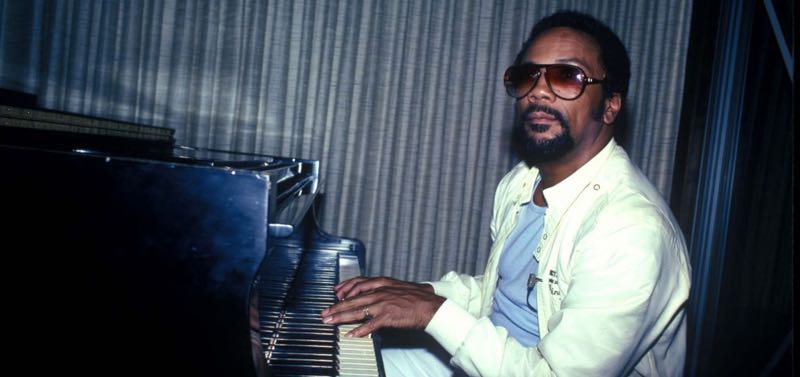 Day dreaming d'Aretha Franklin, Manteca de son vieil ami Dizzy Gillespie et, surtout, le morceau titre (et ses accords magiques joués au piano électrique par George Duke) et Superstition, deux merveilles de Stevie Wonder réarrangées comme si elles devaient servir à illustrer un film imaginaire.
Quant à Eyes Of Love, c'est un écrin soyeux écrit par Jones pour mettre en valeur l'harmonica de Toots Thielemans, touché par la grâce.
###
CREDITS :